Take a look.... experience the magic within......
Necklace Gallery Showcase
I work mostly with sterling silver, but quite often use antique brass and copper. Crystal, precious and semi-precious gemstone beads in many sizes and shapes that can be incorporated into your jewelry and/or pendulum include: Baltic Amber, genuine Jet, Moonstone (many types), Labradorite, Amethyst, Rose Quartz, Aventurine, Lapis Lazuli, Tiger Eye, Clear Quartz, Garnet, Peridot, Topaz, Turquoise, Ruby, Rainbow Fluorite, Hematite and much much more.

Bracelets, Ankle Bracelets, Chokers and Necklaces are made to fit you perfectly!

Feel free to send me an email at srgoddess@gmail.com, and we can work together to create the perfect piece for you!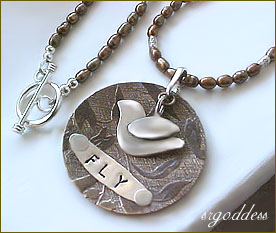 FLY~Sterling Silver*Antique Brass*Freshwater Pearl Necklace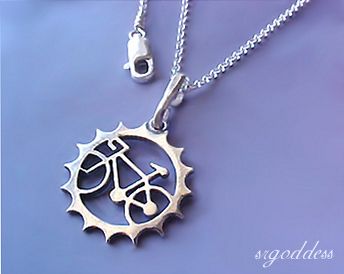 BICYCLE Sterling Silver Necklace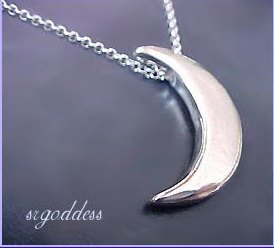 CRESCENT MOON Sterling Silver Necklace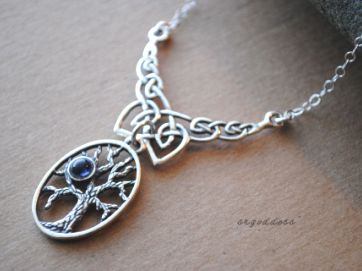 MOON TREE Sterling Silver/Iolite Necklace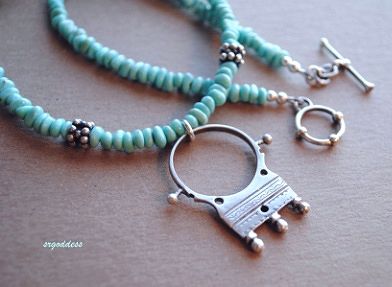 TUAREG Turquoise and Sterling Silver Necklace
Turquoise*Coral*Sterling Silver Necklace