Take a look.... experience the magic within......
Pendulums Gallery Showcase
Silver findings used are always Sterling. Occasionally I use 14K Gold, Copper, and Brass accent beads, and have created Pendulums using other metals besides sterling silver. Crystal and semi-precious gemstone beads in many sizes and shapes that can be incorporated into your jewelry and/or pendulum include: Baltic Amber, genuine Jet, Moonstone, Labradorite, Amethyst, Rose Quartz, Aventurine, Lapis Lazuli, Tiger's Eye, Clear Quartz, Garnet, Peridot, Topaz, Turquoise, Rainbow Fluorite, Hematite and So much more.



Feel free to send me an email at srgoddess@gmail.com, and we can work together to create the perfect Pendulum for you!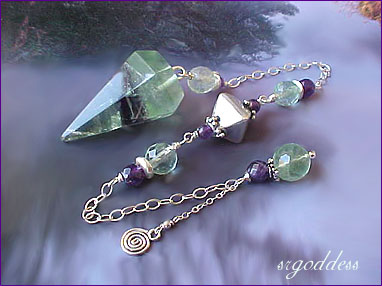 FLUORITE and AMETHYST Sterling Silver Pendulum Set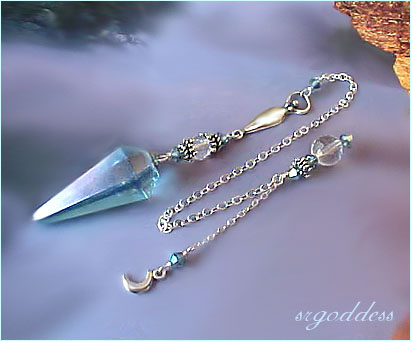 AQUA AURA Goddess*Sterling Silver Pendulum Set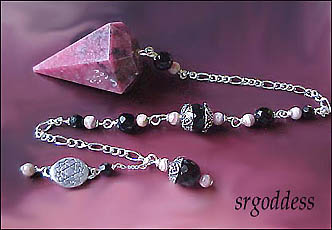 Heart Chakra~Rhodonite*Faceted Black Onyx*Sterling Silver Pendulum
Purple Roses Pendulum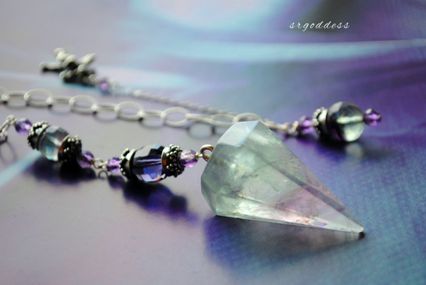 CHERUB Fluorite and Sterling Silver Pendulum
Return to the Sun~Citrine*14K Gold*Sterling Silver Pendulum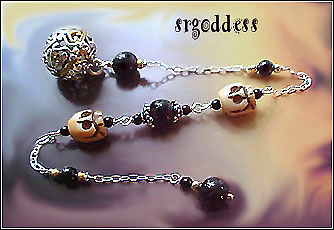 Day of the Dead~Onyx*Bone Skull*Gold*Sterling Silver Divining Ball Pendulum
Raven Moon~Onyx*Black Obsidian*Sterling Silver Pendulum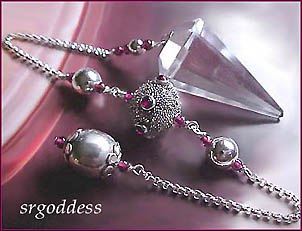 Shown above is the~~Garnet Bali*Sterling Silver*Quartz Pendulum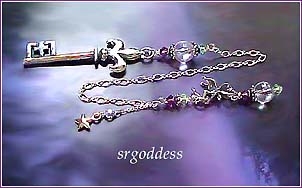 Fae Cottage~Quartz*Crystal*Sterling Silver Key Pendulum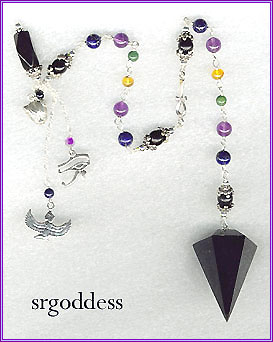 B'Aset Egyptian Gemstone and Sterling Silver Pendulum